Hosting Easter Brunch? The secret - especially if you are a busy mom! - for throwing a crowd-pleasing brunch is to put a bit of thought into the occasion, and then keep it simple!
Here's the 1-2-3 of Easter Brunch, the Easy Way:
1. Set a lovely yet simple table.
My favorite Easter settings incorporate nature, charm, and bright spring colors.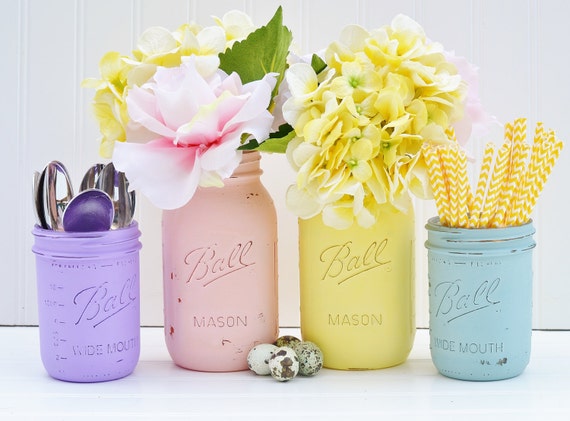 Easter Brunch Centerpiece from Bloom Shoppe.
Incorporating bright, fresh flowers are a must!
2. "Prepare" a Simple Menu.
Stick to only one or two dishes that require cooking that day, and prepare the rest before hand. Here's the basics of what you'll need for a Easter Brunch:
Egg - Eggs for Easter are a must. A quiche is easy and delicious!
Easy Spinach Quiche recipe found at Dine & Dish.
Fruit - Whether you want to take the time to chop up your own, or buy pre-chopped fruit at the grocery store, a fresh fruit salad is easy, tasty and adds beautiful color to your table.
Vegetable - Vegetable trays can also be purchased at the store, or chopped in-house. However, a simple green salad is also really quick! Try a bed of pre-washed greens, and top with your favorites: strawberries, pecans, goat cheese and a light balsamic. Yum!
Photo Source: The Healthy Foodie
Meat - This may be the hardest, or most expensive part of the meal. You could splurge for a ham from a shop like Honey Baked Ham if you're in a time jam. Or, pair croissants and sliced turkey with a bit of cream cheese, baby spinach and cranberries for a yummy sandwich.
Photo Source: Number-2-Pencil.com. 
Bread - Keep it basic with croissants or rolls from your bakery, or make something before hand like a savory scone.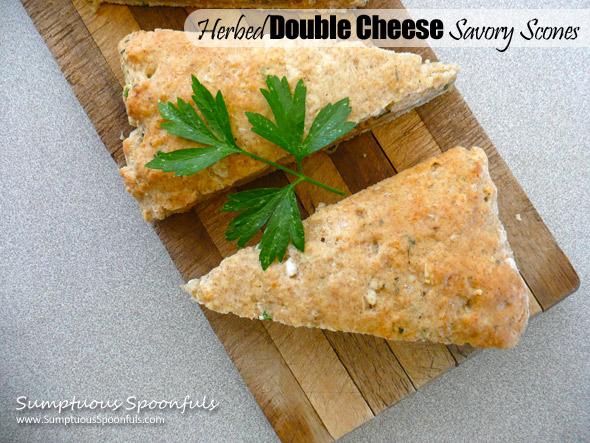 Savory Scone recipe found at Sumptuous Spoonfuls.
Cocktail/Beverage - Let your crowd dictate how you celebrate the day. If its a non-alchoholic brunch, try a fresh lemonade or fruity ice tea.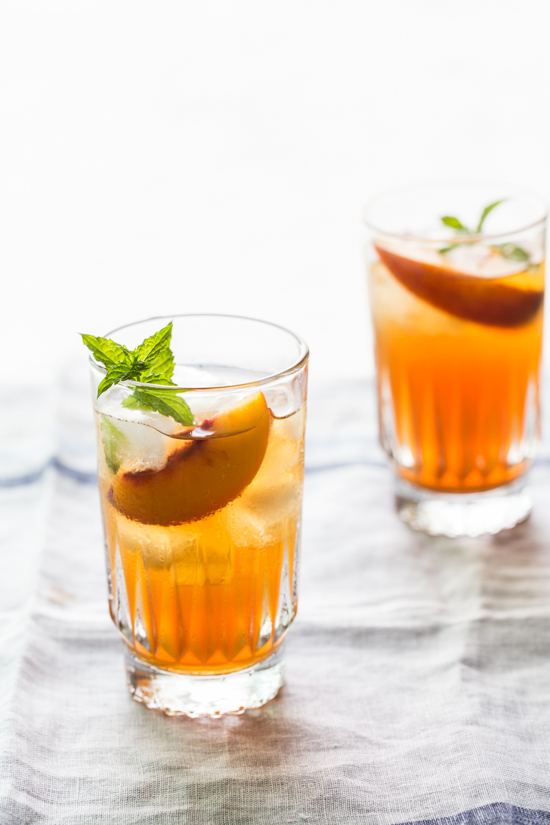 Peach Ice Tea Recipe found at Jelly Toast.
For a brunch with drinks, try something simple like the Easy Sangria!
Recipe can be found at Nutrition Expert. 
Sweet Treats – Be sure to include at least one dessert. There are so many ideas, but you'll want to pick something simple! Favorites are mini birds nests and carrot cake.
Birds Nests recipe found at The Curvy Carrot. 
3. Add a touch of whimsy and remember why you're celebrating the day!
First, remember why you are celebrating the day in the first place! Jesus!
One fun way for the whole group to incorporate the celebration of Jesus into the event is to make "Thank-Full Crescent Rolls". Ask the attendees what they are thankful for before the brunch. Write these things down on small pieces of paper, fold them up, and bake them into the rolls. When you open them up, you'll find words of gratitude for what God has given each of us!  The same idea could be incorporated by putting the paper into plastic Easter eggs and set one at each table setting.
Photo Source: BlissfullyDomestic.com
Keep the day fun and whimsical as well. Incorporating fun items like peeps and chocolate bunnies can keep the atmosphere cheerful!
How To Instructions at Confessions of a Plate Addict.
Happy Easter!